Genuine Nissan Accessories in Hamilton, ON
Our Accessories Department at Parkway Nissan of Stoney Creek
Customizing your Nissan to look and perform exactly how you like is only a few accessories away, thanks to your friends here at the Accessories Department at Parkway Nissan of Stoney Creek. Since you're shopping at a Nissan dealership you'll only receive the best in genuine Nissan accessories, which were designed to specifically fit and perform in your model of Nissan. Accessories that will be installed by our certified technicians, and covered by warranty. Read on to explore the many benefits of shopping for genuine Nissan accessories here at Parkway Nissan in Hamilton.
Why Choose Nissan Accessories?
There are a wide variety of off-market accessories out there that are aimed at your Nissan vehicle. The trouble is that they weren't made specifically for your vehicle, and thus may not provide a perfect fit and may then lack in the performance/functionality of said accessories. As well, those mass produced accessories were made cheaply and quickly, not up to any r high-level durability level or standard set by Nissan. Genuine Nissan accessories differ in two prime categories, ensuring you get the best from every accessory.

Genuine Nissan accessories have both been designed and tested to the best of our brand's standards in terms of quality and durability, to hold up for years to come.

Each accessory was made with your model and year in mind, able to accomplish a snug fit, style and performance.
Genuine Nissan Accessory Coverage Benefits
Not only can you expect the best from Nissan accessories with their quality and fit in your vehicle, but you'll also be covered thanks to Nissan's generous warranty options. Enjoy peace of mind with accessorize thanks to these backed warranties. There are two different types of warranty coverage, depending on the time of your accessory purchase.
If you purchased accessories with the purchase of your new Nissan, those accessories will be covered under the vehicle's factory warranty.

If you purchased accessories later and had them installed by our team, these accessories will then come with a 12-month/20,000 km limited warranty.
Nissan Accessories Selection
There really is a wide world of genuine Nissan accessories available for your vehicle, across an all-encompassing set of categories that will ensure you find accessories exactly for your needs. Need a little help or taste of what's available? What follows is a selection of some of our top genuine Nissan accessories sections that you can shop in.
Sport & Style
Accessories can perform a ton of additional functions on your vehicle, or they can just help your Nissan to look more stylish than ever. Choose from options like:
Wheels
Spoilers
Appearance packages
Decals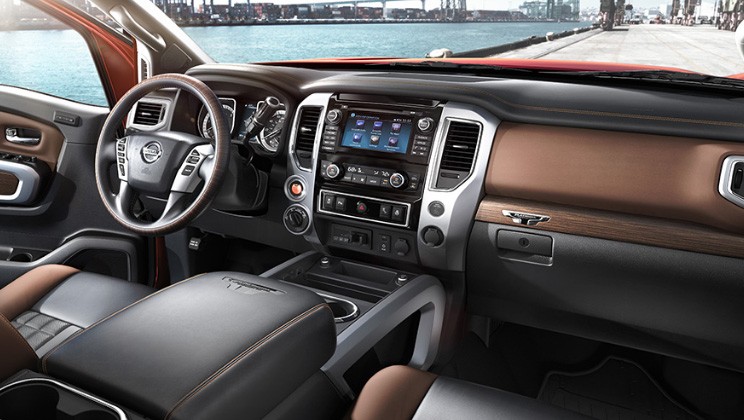 Protection
Living and driving in Hamilton means your Nissan will be subjected to a lot over the course of the year, from bugs and mud in the summer to slush and grime in the winter. Protect yourself with options like:
Floor mats
Splash guards
Bumper protectors
Rubber trunk protector
Storage & Convenience
Your Nissan already provides spacious amounts of storage and the ability to pack in your gear, but make it even easier with these options:
Roof rail crossbars
Cargo organizers
Lighting
Double affect your Nissan's style and performance at nighttime, daytime and during inclement weather with our variety of lighting options, such as:
External ground lighting
Interior accent lighting
Fog lights
Truck
Outfit your Nissan Frontier with a wide range of pickup accessories that will help improve its tough-work abilities. These include:
Tool boxes
Running boards
Towing & hitch packages
Tonneau covers
Colours
Nissan vehicles have a ton of flair to begin with, but add even more accented touched thanks to a variety of colour options, in a variety of locations, including:
Inserts
Accents
Finishers
Order Accessories Online at Parkway Nissan
Now that you're so familiar with the many advantages of genuine Nissan accessories, their warranty coverage and the wide selection of categories they cover, it's the perfect time to shop for some for your own Nissan vehicle. You can easily use the form below to bring your order, if you have some accessories in mind, if not, we'd be happy to assist your accessories shopping, whether that's in person, on the phone or by message. Order the best in genuine Nissan accessories, and get them installed by certified technicians, here at Parkway Nissan of Stoney Creek in Hamilton.